MEISNER TECHNIQUE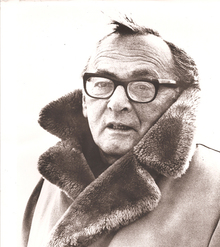 Act before you think – your instincts are more honest than your thoughts

Sanford Meisner
At its core, Meisner Technique is designed to develop the actor's ability to listen and respond honestly in order to allow them to truly live in the moment. Developed by Sanford Meisner at The Neighborhood Playhouse in New York City, and it has been a favorite of instructors and students across the country and is a widely used technique in the craft today. This acting class is recommended for those with some acting experience who are looking to add or sharpen this tool within their skill-set.
LEVEL 1
Focuses on the Meisner's use of "the repetition". Students go through a set of repetition exercises in order to train their ability to listen and respond naturally. Students grow their ability to capture and create meaningful moments within the repetition and begin to learn how to adapt these skills to scene work.
LEVEL 2
*Level 1 is a pre-requisite for this class
Focuses on applying the foundations of the Meisner Technique to scenes. Students are given two different scenes and apply their ability to listen and respond to lines on a page. These scenes will be recorded and performed for a final showcase.
Interested in taking Meisner Technique? Send us an email at [email protected] for more info
Meisner Technique
Taught by Eric L.
Sold Out
More Dates Coming in Winter!
Two Class Package
Any (2) classes of your choice