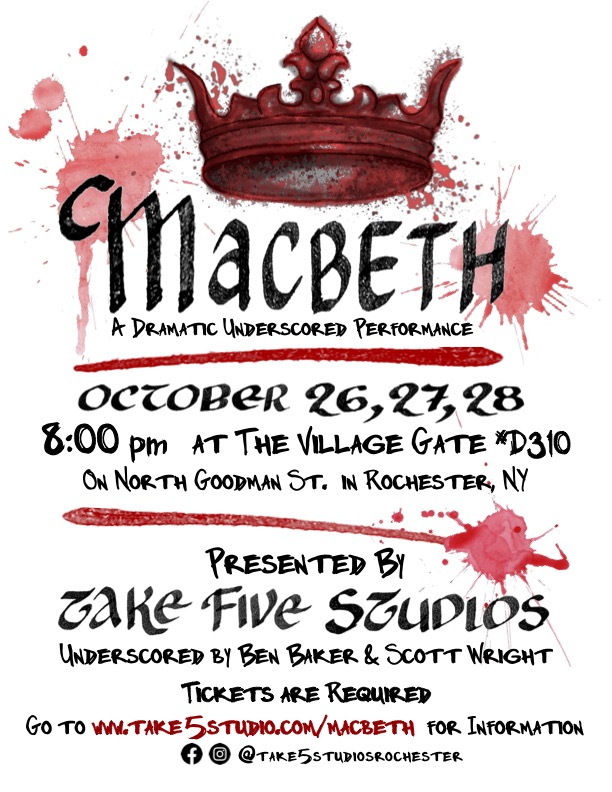 October 26th, 27th, & 28th at Take 5 Studios
it will have blood they say. Blood will have blood

MacBeth
Looking to celebrate spooky season? Come join us at Take 5 Studios for a dramatic staged reading of Shakespeare's MacBeth. This will be a fully immersive piece, featuring full underscoring by Ben Baker and Scott Wright. Dive into the mind of a mad king in this 90 minute piece.
*Advanced notice is required as seating is limited!*
Use the links below to get to book your tickets! The show is presented free of charge, but a $10 donation is encouraged.
BOOK YOUR TICKETS:
MEET THE CAST: